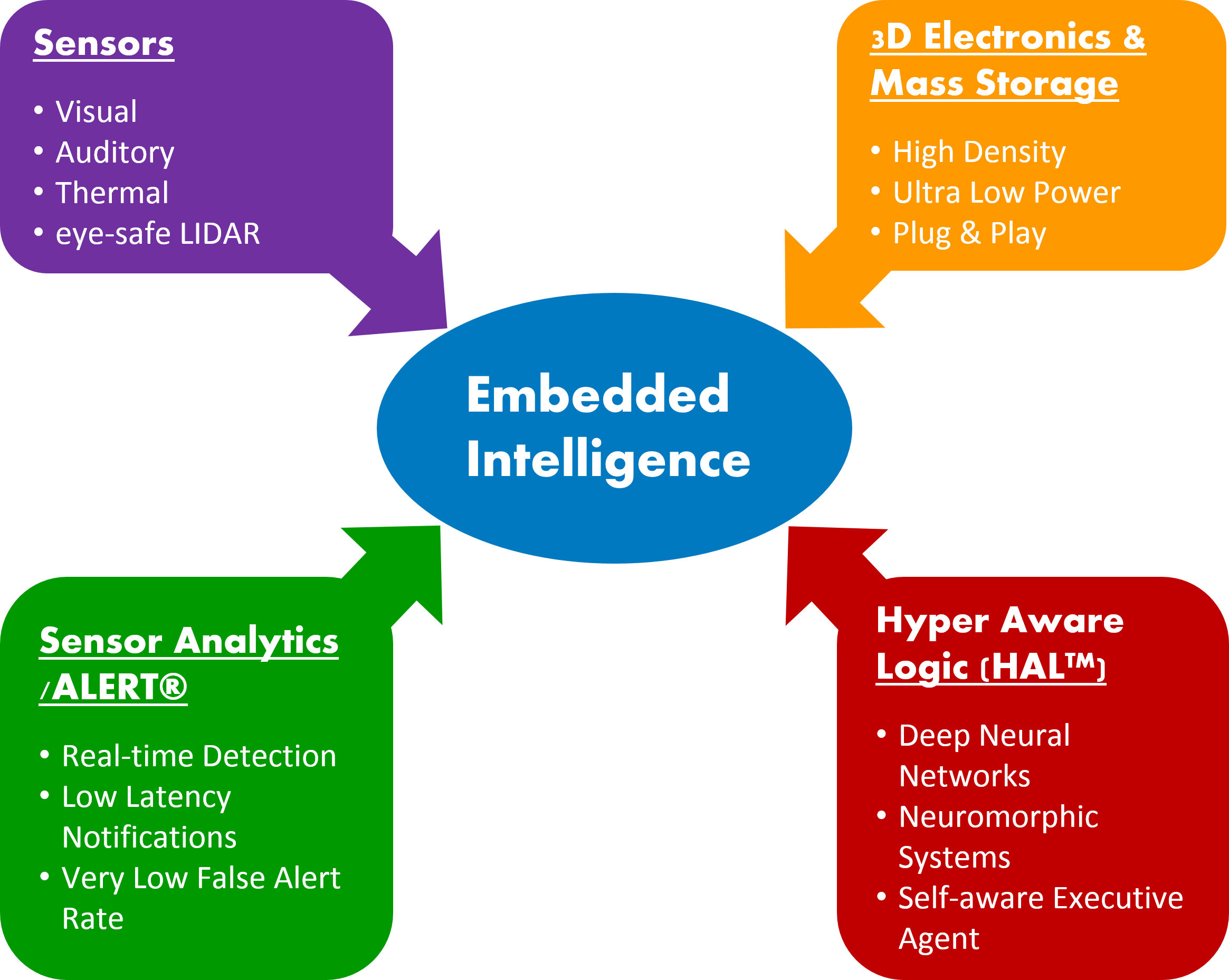 Embedded Intelligence is a huge unmet need in every sector.
The missing pieces are:
Consciousness.
Linguistic thinking and communication.
Affordable size, weight, and power (SWaP).
Irvine Sensors is uniquely positioned to satisfy this huge unmet need through our four critical technologies.
Our Four Critical Technologies: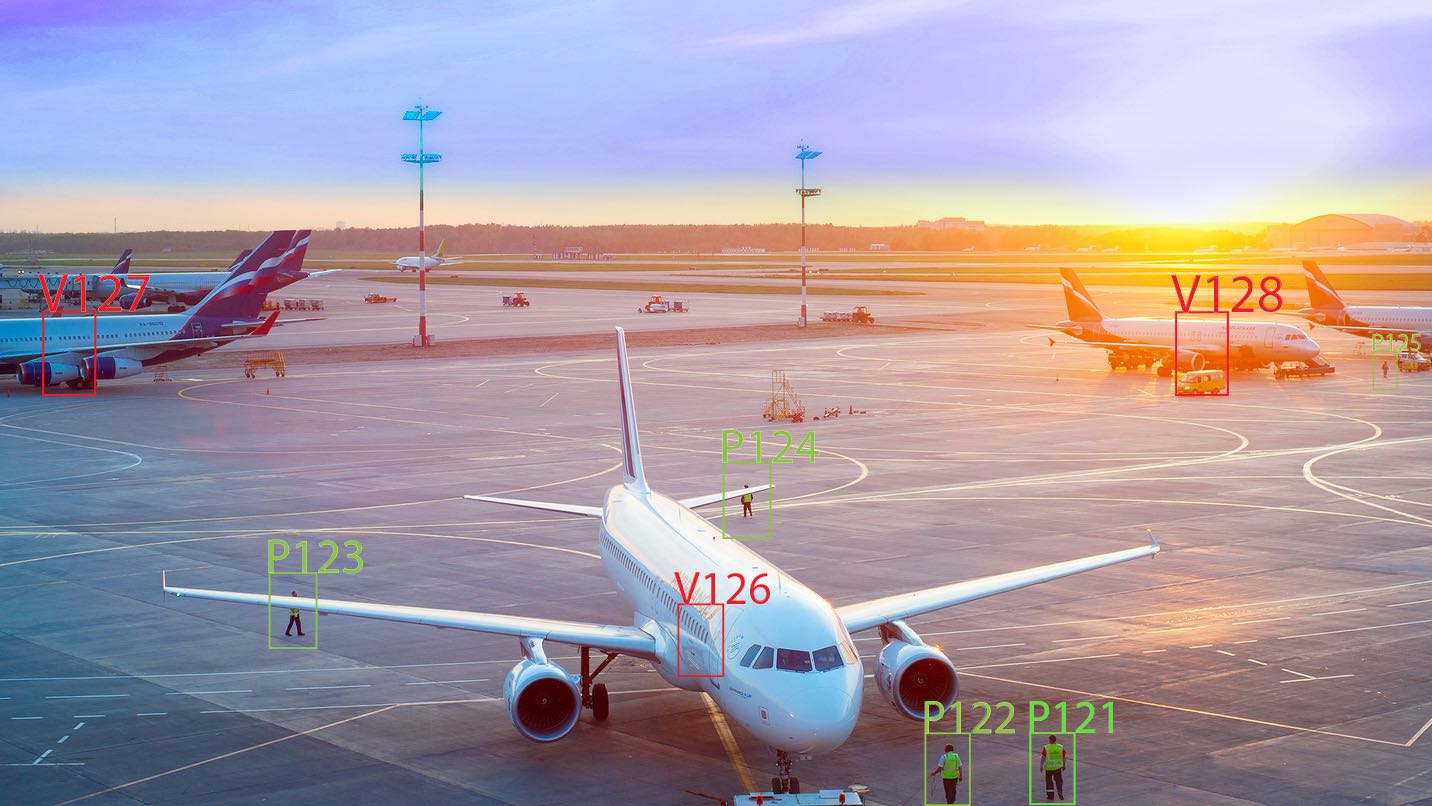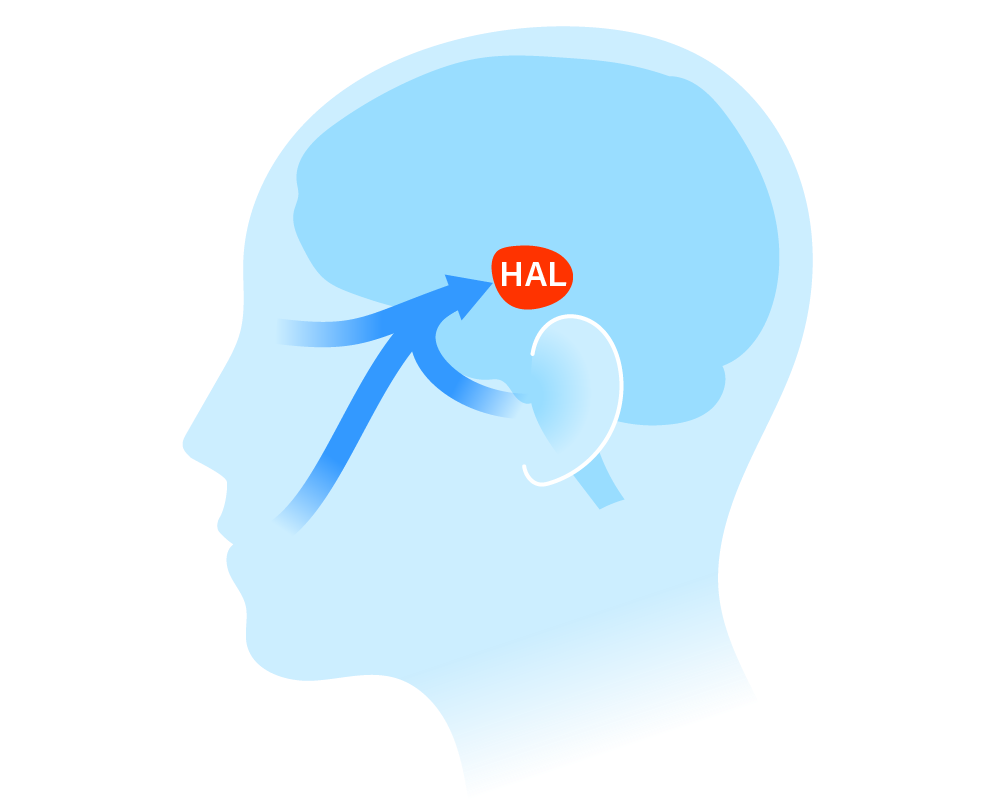 Advanced video analytics using cognitive processing for target classification and event detection.  Our ALERT system provides real-time, environment aware ALERTs, with very low false alarm rates, enhancing your security awareness and response.
Providing the critical element missing in artificial intelligence today, Hyper Aware Logic (HAL) aims to deliver next-generation machines with a new level of intelligence by acting as a self-aware Executive Agent, leading the decision-making process based on data provided by verbal instruction, computer vision, and machine learning.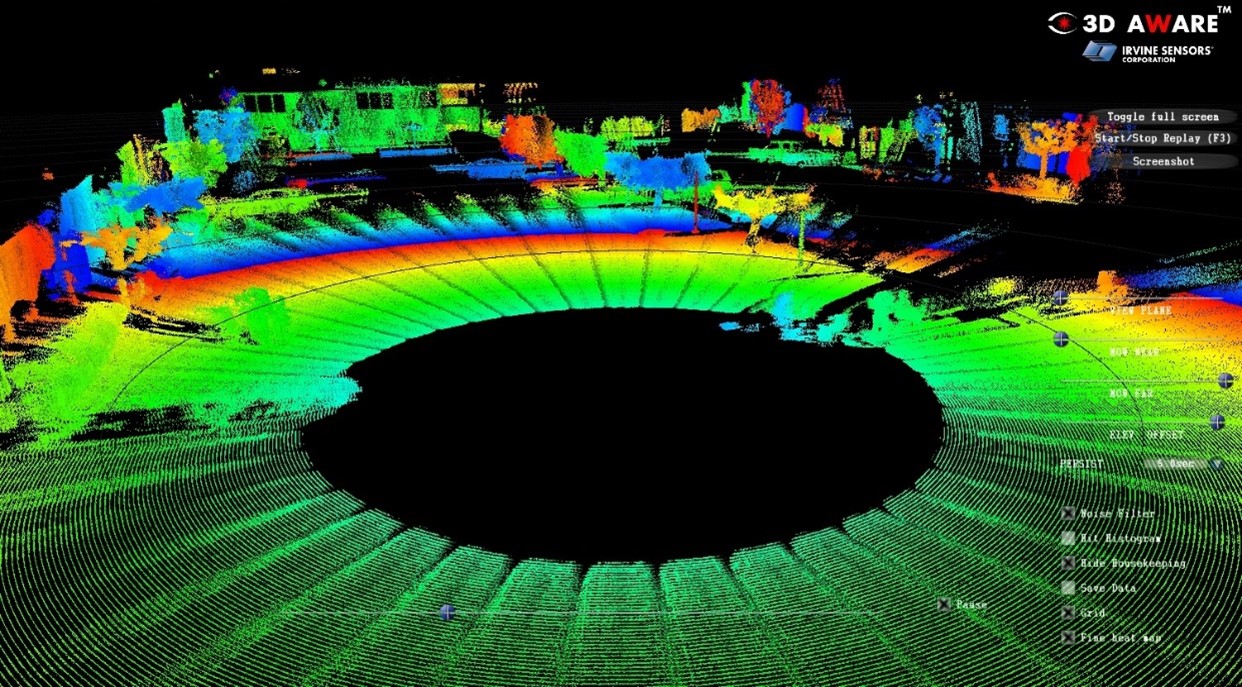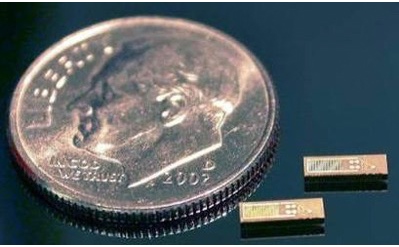 Affordable, intelligent imaging LIDAR systems operating in the eye-safe spectrum provide three-dimensional data day, night, and under degraded conditions for terrestrial and airborne applications, such as autonomous navigation, situational awareness, and surveillance.  Irvine Sensors' patented and unique scan-flash architecture provides greatly enhanced range and coverage.
Complete design and fabrication of small scale, highly integrated, systems-in-a-cube utilizing our Infinitely Scalable Interconnect Architecture (ISIA) which allows for high density storage (up to and exceeding 1PB), in-memory processing capabilities, and built-in, real-time video analytics using artificial neural networks for data classification and organization.
Take a closer look at our products to learn more about the variety of intelligent solutions we can provide.