Embedded Intelligence Is a Huge Unmet
Need in Every Sector
The missing pieces are:
Consciousness
Linguistics thinking & communication.
Affordable size, weight, and power.
Irvine Sensors is uniquely positioned to satisfy this need with over 40 years of experience and our four core technologies.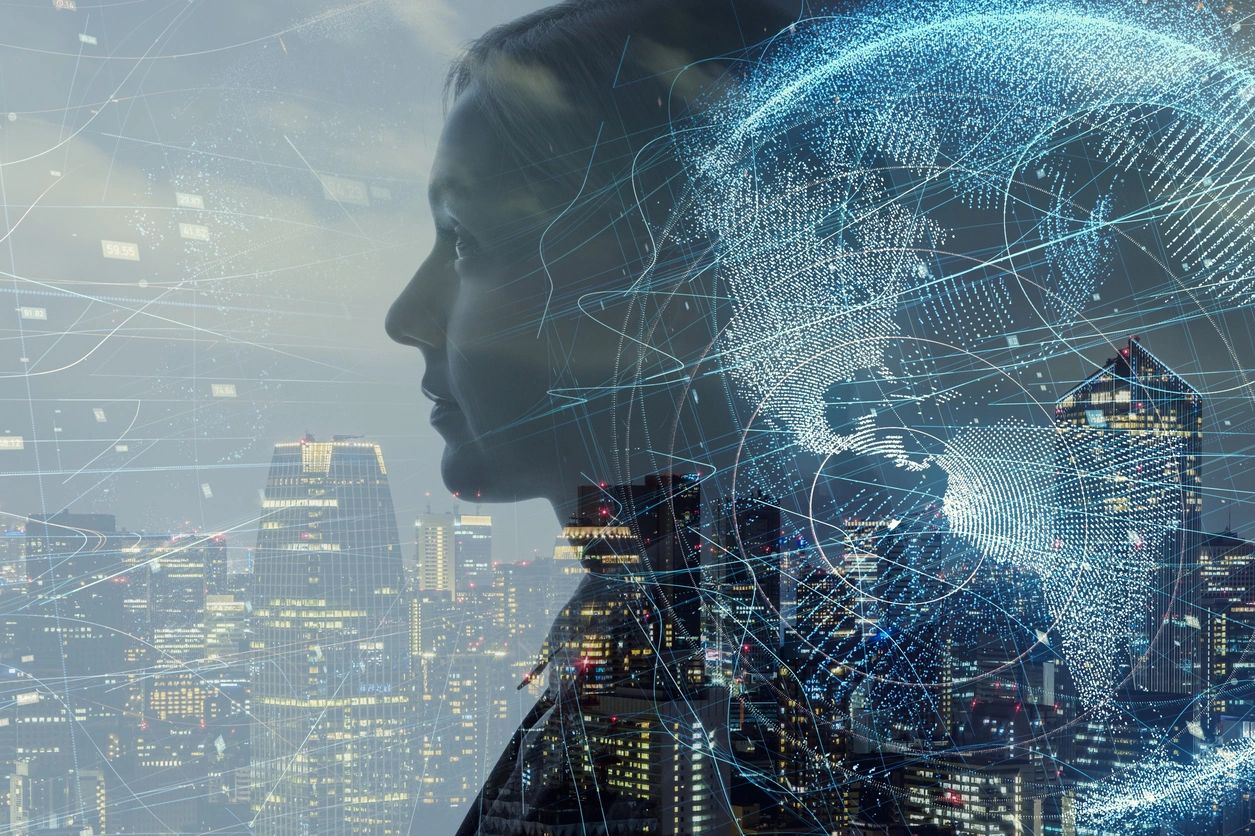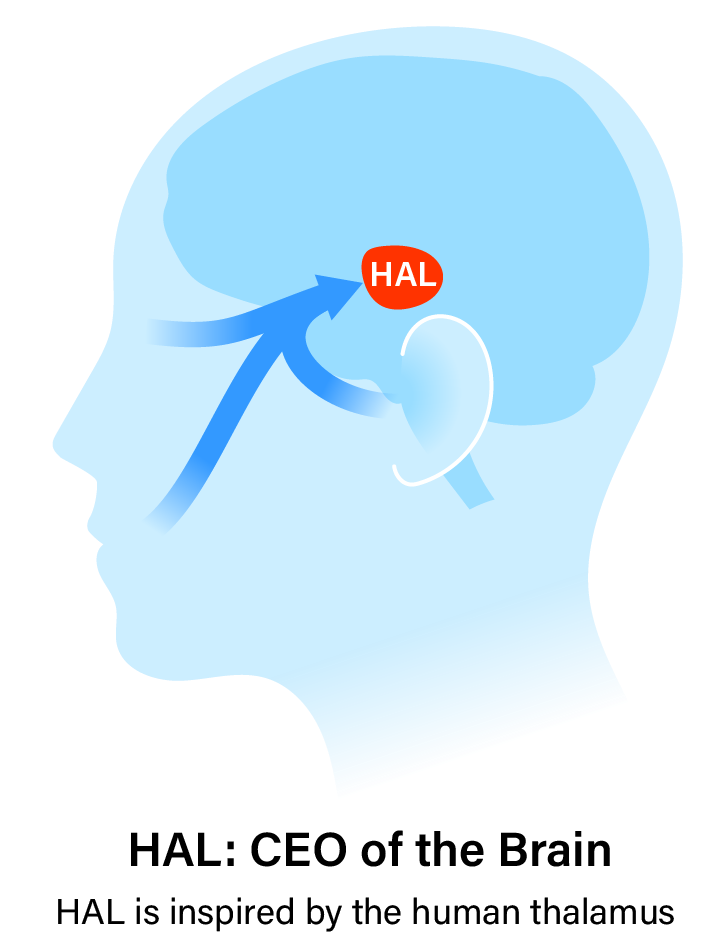 Bringing Human-like Performance to Artificial Intelligence with a Self-Aware Executive Agent
The machine learning revolution of the last decade has advanced Artificial Intelligence (AI) tremendously.  It has provided better algorithms, more powerful computers, and more data than we know what to do with; but while machine learning is a powerful tool for pattern recognition, it lacks many cognitive abilities that are taken for granted in the biological brain.  It simply is not "intelligent" as we understand it.  Today's AI systems struggle with reasoning and can get things very wrong when faced with unexpected inputs.  As you have probably seen in the recent headlines about self-driving cars, this can be a deadly combination.
The next big AI breakthrough will attempt to solve this problem by bringing that critical missing component, a self-aware Executive Agent, to lead the decision-making process based on the data provided by machine learning.
Irvine Sensors is leading this movement towards embedded intelligence and linguistic learning machines with our one-of-a-kind Hyper Aware Logic (HAL).  HAL is the first AI system to replicate the circuitry of the human mid-brain to create machines that can make conscious decision like we do, meaning:
HAL can react in real-time to unforeseen circumstances.
HAL can exercise judgement when interacting with other machines and humans.
HAL can learn from verbal instruction and practice the way we do.
HAL can navigate a four way stop in a vehicle.
One of the critical benefits of HAL is a tremendous power savings. By replicating the human capability to focus our attention to reduce to a minimum the activation of the billions of neurons in the various functional regions of the brain in HAL, we are able to focus its computing resources on one thing at a time, rapidly shifting its attention as needed.  This creates a power savings of a factor of at least 10.
HAL will enable:
Machines will be able to learn from instruction and study as much as from training.
Machines will be able to share experiences with humans on human terms.
Machines will become superhuman in areas requiring great strength, stamina, and will have new perceptual capabilities from non-human sensor modalities.
HAL is a true revolution in machine intelligence.
Eye-safe, Intelligent Imaging LIDAR Solutions
Irvine Sensors provides leading-edge, intelligent imaging LIDAR solutions for use in today's terrestrial and airborne applications, including:
Autonomous Vehicle Navigation (cars, trucks, drones, UAVs)
Advanced Drive Assistance Systems (ADAS)
Navigation (marine vessels, trains)
Robotics
Computer Vision/Machine Learning
Industrial Security
Healthcare
Finance
Retail
Infrastructure
Mapping/Surveying/Inspection
What sets Irvine Sensors' LIDAR solutions apart from others available today is that our LIDAR sensors operate in the SWIR-band (1550nm), which provides the following benefits:
Fully eye-safe in all operating conditions.
Operates day and night.
Provides superior performance in degraded visual environments (dust, sand, snow, rain, fog, smoke, salt spray, etc.).
Does not interfere with other sensors (visible, thermal, etc.).
Other benefits include:
Our patented and unique scan-flash architecture provides greatly enhanced range and coverage.
Low size, weight, and power (SWaP).
More than 2x acquisition and operation cost savings for equivalent performance.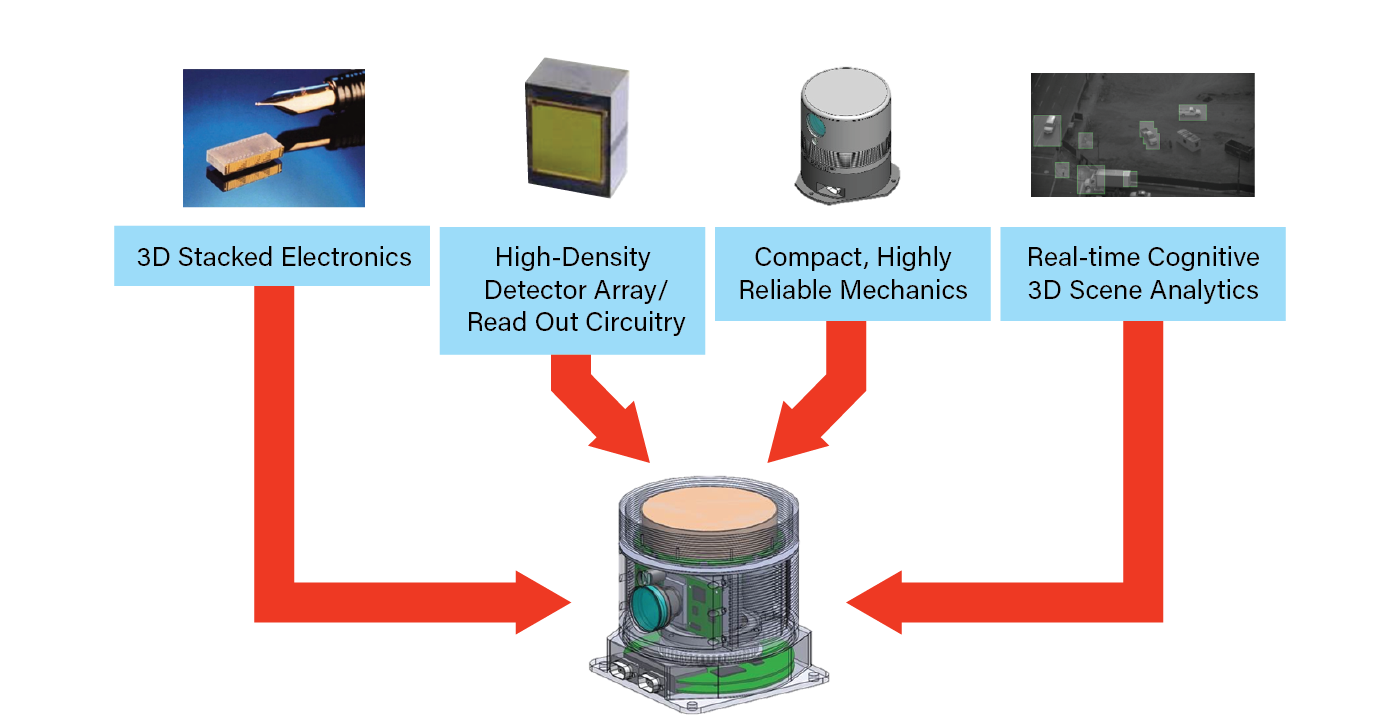 Irvine Sensors has been developing components and systems for use in imaging LIDAR since its inception. Key Irvine Sensors technologies include 3D stacked electronics, 3D imaging lasers, and advanced surveillance processing based on large focal plane arrays. Irvine Sensors' 3D stacking techniques provide inherent benefits for detector-to-ROIC interfacing such as greatly reduced capacitance allowing higher bandwidth, higher fill factor by pushing circuitry into ROIC, and increased electronics integration by orthogonal bonding of detector and ROIC.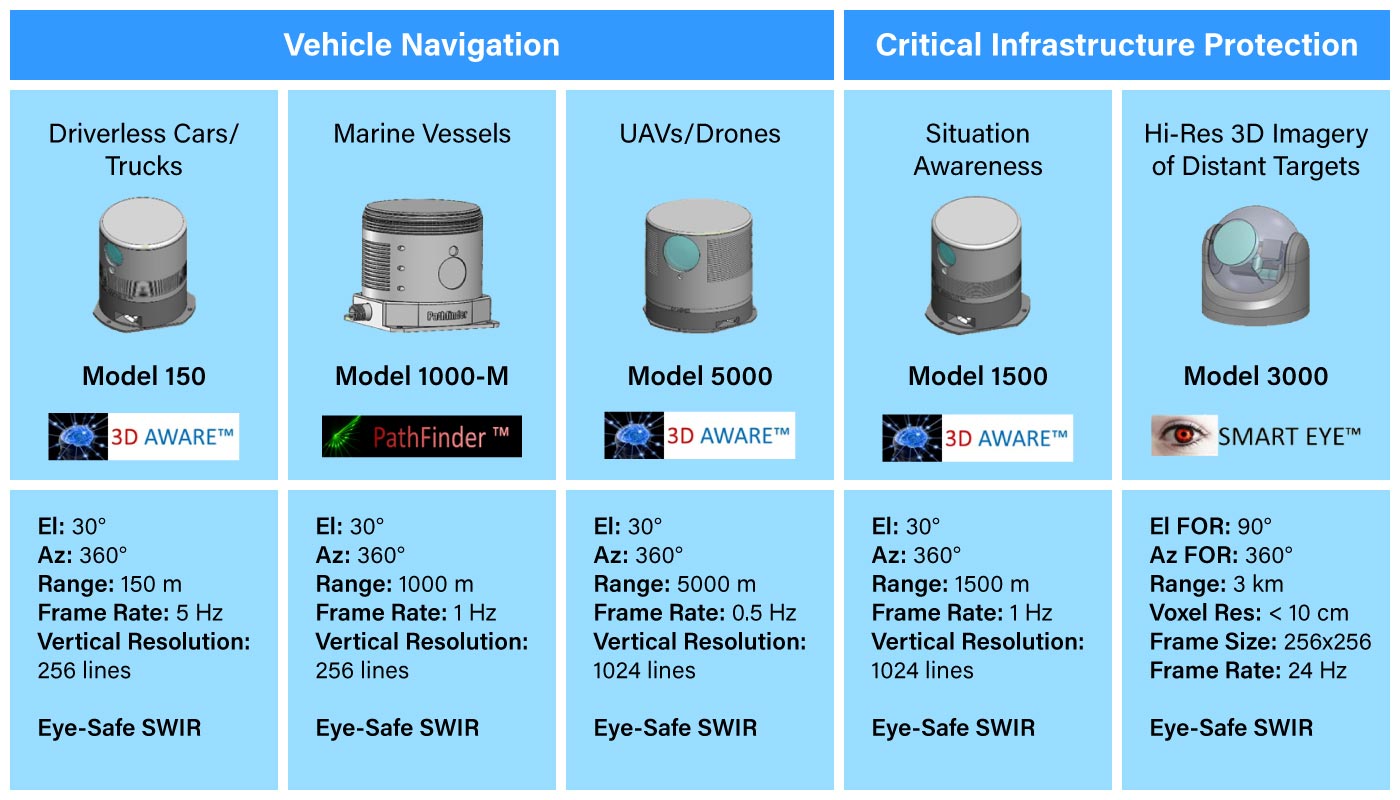 Powerful Surveillance Solutions for Event Awareness and Real-Time Alerting
Utilizing the latest high-performance CPU and GPU technology, Irvine Sensors' ALERT system is an advanced, AI-enhanced video analytic processor for extraction of real-time actionable intelligence from multiple video camera streams. ALERT uses machine learning and cognitive processing, along with a powerful ability to create custom rules, for target classification and event detection, providing real-time, environment aware ALERTs with very low false alarm rates, enhancing your security awareness and response.

Enhances security screening capabilities in current video surveillance and recorded systems. Real-time detection of objects, people, vehicles.

Text & Email Notifications
Highly responsive, low latency alarm text message/email notifications. Customizable focus to meet your critical event needs.

Utilizes your surveillance investment by screening all your IP Camera's frame data FOV more efficiently.
With a 5 star client support we are available to respond to any issues or questions you may have promptly and professionally.

Lower security operational man hours with object metadata capable of building storyboards + playlists for forensic investigation of salient objects.

Critical detection of complex scenarios, airborne path and velocity of small fallen, thrown objects (10x7x4cm at 150ft).
A Powerful Tool For Intelligent Surveillance In Challenging Visual Conditions
Combining our ALERT® video analytics with our intelligent imaging LIDAR sensors, 3D AWARE provides all the benefits of ALERT, including monitoring and real-time, environment aware ALERTs, in darkness and other challenging visual conditions (dust, sand, snow, rain, fog, smoke, salt spray, etc.).
3D Electronics & Mass Storage

RHyTHM 3D Memory Module for High-Density SSD's
Transform Your Data Center to High-Density with Plug & Play Scalability at a Fraction of the Cost of Current Solutions
RHyTHM is Irvine Sensors' Reconfigurable, Hybrid, Three-dimensional Memory Module technology for high-density SSDs. With Irvine Sensors' RHyTHM technology, high bandwidth and high-capacity storage is a reality for continuous and simultaneous recording of multiple high bandwidth data sources such as high-definition video and audio; RADAR, LIDAR, and thermal imaging sensors; and instrumentation.
Perfect for data center applications, Irvine Sensors' patented Unlimited Scalable Interconnect Architecture (USIA) allows the system memory density to scale at arbitrary levels to support any current or future storage-solution requirements.
Optional artificial neural net computing for big data classification and or reduced retrieval time and enhanced back-end analysis.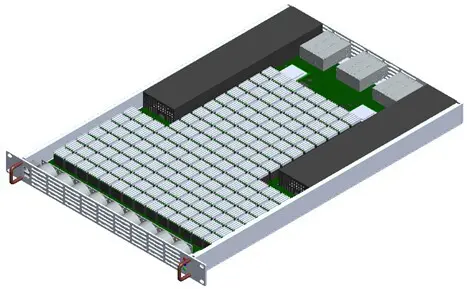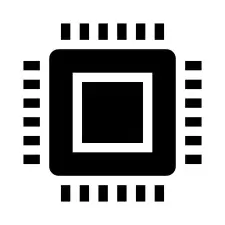 8X Increase in Memory Density
Over Present Solutions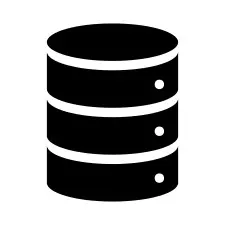 Capacities ranging from 256 GB to 8 PB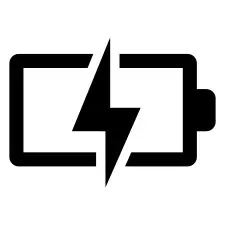 5-10x Reduction in Size, Weight, and Power (SWaP)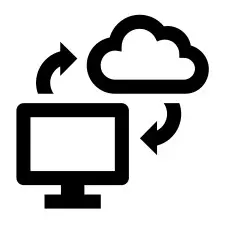 Up to 356 Gbps Throughput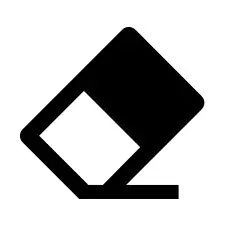 AES-256 with Secure Erase
Technology

Multiple Plug & Play Interface Options (SATA, USB, GbE, ARINC-801, Optical, Fiber Channel)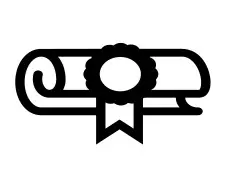 DAL-A, B, & C Certifications
Available
Irvine Sensors Custom Design & Fabrication
Irvine Sensors offers complete services for custom 3D stacked products from design to manufacturing.
Our stacking technology makes possible small, highly integrated systems-in-a-cube that meet the ever demanding need to pack more functionality into a smaller volume. Along with this reduction in volume, our stacking technology has advantages in minimized electrical parasitics for high-speed operation, reduced EMI, and the capability to integrate heterogeneous IC's and along with discretes. Combine that with our thermal management capabilities and we can provide a wide range of custom 3D packaging technologies that can support anything from ultra-miniature form factors to large-die/high power modules that operate within rugged environmental conditions.
Give us a call today to see how ISC's 3D stacking can help you meet your demanding needs. Our in-house design team is waiting to help you create a 3D stacked package from concept to fabrication or anything in between.